Having trouble identifying wildlife or evidence of their activity, such as tracks or nests? Check out these great field guides for tips and tricks on surveying wildlife. If you are having trouble using the Survey 1-2-3 platform and need technical assistance, please refer to our Frequently Asked Questions section, or reach out to the survey's host organization.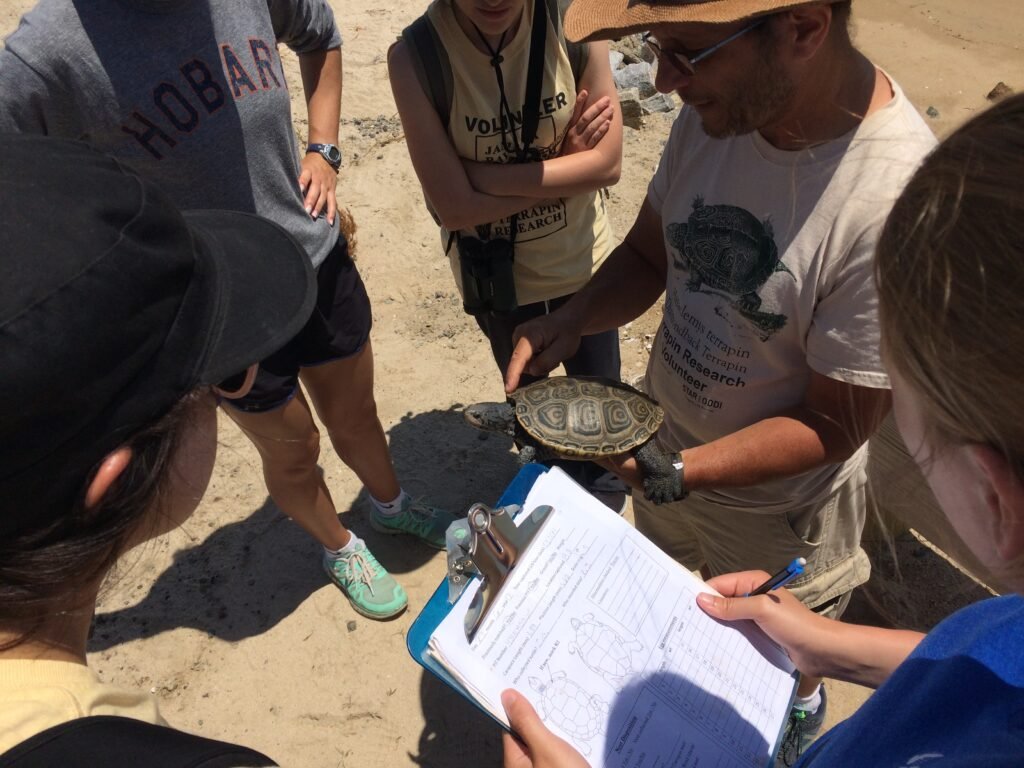 NYS Wildflower Identification Guide
NYSDEC Wildlife Posters and Brochures
USFWS Long Island Mammals
Survey 123 Mobile App Technical Assistance:
First, you must download the free Survey 123 mobile app on your mobile device
Scan the survey's QR code using your phone's camera. If you are already on your mobile device, click on the provided survey link and proceed with steps 4 & 5
After scanning the QR code, click the top banner notification to open ArcGIS
Choose "Open in the Survey 123 field app", and "Open this page in Survey 123"
Choose "Continue without signing in"
Surveys that use Survey 123: Bat Map Long Island, Coyote Tracker, Horseshoe Crab Tracker, Otter Watch, Terrapin Watch, River Herring & American Eel survey
Most frequently asked questions and answers!
Yes! Survey 123 is available on Google Play, the App Store, and the Microsoft Store. You can install Survey123 directly onto your device from these stores.
It is really all about preference. You can use Survey 123 on any browser if you prefer just as you would visit any other website. In this scenario you would have to visit each web page separately every time you need to access a different community science project. The benefit of downloading the app is that it saves all of your community science project surveys in one place.
Nope! It will automatically connect to your phone's mobile data.
Nope! The website will automatically be updated. In the app, it will let you know when there are updates available for download.
Nope! When you upload the survey on your phone you will be directed to the ArcGIS Survey 123 homepage. There are 3 options to gain access, "Sign in with ArcGIS Online", "Manage ArcGIS connections", and "Continue without signing in". You will choose "Continue without signing in" if you don't have an ArcGIS online Survey 123 account.